Norwich Gazette
October 1904.
Sunrise: 7:20 AM
Sunset: 6:00 PM
Temperature: 65F
Bright and warm, with a refreshing breeze; clouding over later. Small chance of light showers in the evening.
This is the general state of the kine nation at the current state in time. As this chronicle and RL history may diverge, it is a good thing to check this when we move ahead in time. If you have any questions to what any of these mean, don't be afraid to ask.
Year: 1904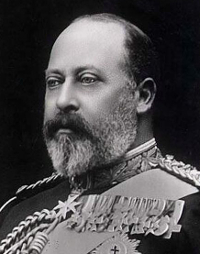 Head of State:
Head of Government:
                                                       King Edward VII                          Prime Minister Arthur Balfour
                                                   [Since 1901, Age 62]                            [Since 1902, Age 55]
Ruling Party:
Conservative-Unionist
Government Form:
Partial Democracy
Government Strength:
Good
International Ranking:
Superpower
Voting Rights:
Wealth-based; 64% of males over the age of 21, 0% of females.
Economic Ideology:
Imperialist Capitalism
Economic State:
Strong Growth
Inflation Rate:
1%
Economic Disparity:
Very High
Social Stability:
Good
Social Mobility:
Low
Welfare State:
Near Nil
Cultural Freedom:
Moderate
Economic Freedom
: Very High
Press Freedom:
Moderate
Political Freedom:
Moderate
Social Freedom:
Moderate
Population:
39 million
Demographics:
-18: 43% / 18 - 69: 54% / 70+ 3%
Life Expectancy:
49 years
Top 3 Killers:
Pneumonia, Tuberculosis, Enteritis
Fertility Rate:
4.2 children
Infant Mortality:
14%
Adult Literacy:
82%
Educational Level:
None: 30% /  Primary: 49% / Secondary: 18% / Further: 3%
Workforce:
Primary: 23% / Blue-Collar: 44% / White-Collar: 8% / Service: 19% / Professional: 5%
Leading Occupations:
Mining, Domestic Service, Textiles, Metals, Transportation.
Leading Exports:
Coal, Textiles, Iron/Steel, Ships, Steam Engines.
Leading Imports:
Cotton/Wool, Cereals, Consumer Goods, Machine Tools, Meat.
Households with...Annual Holiday:
20%
Bank Account:
8%
Domestic Servant[s]:
17%
Electricity:
6%
Gas Lighting:
45%
Healthcare Provision:
12%
Indoor Plumbing:
25%
Library Subscription:
13%
Modern WC:
45%
Passport:
3%
Telephone:
4%
Last edited by God on Sun Apr 08, 2018 10:35 pm; edited 12 times in total (Reason for editing : Expanded & Updated)

_________________
'Writing is the most fun a person can have by themselves' - Terry Pratchett
---
Permissions in this forum:
You
cannot
reply to topics in this forum